1. When your travel plans are lit AF.

2. A wall feature for the voyaging minimalists.
3. Mountain adventures? 'I do!'
4. This compass necklace to guide your way, wherever you are.
Source
5. This quick DIY to frame all your memories.
6. Keeping the world close to your heart, always.

7.  A hanging globe to enlighten your global perspective.
Geddit geddit?
8. A suitcase sofa to remind yourself that you're still a hobo even when you are at home.
9. This breath-taking Mac cover that will remind you of the waters, mountains, and forests – all at once.
10. This watch to keep you on track for all your globetrotting adventures.
11. Airplane ear studs to make a subtle statement about your wanderlust.
12. A super easy DIY for all you wandering beach bums.
13. This grungy brick wall to add a little spunk to your room.
14. This cozy blanket to keep you dreaming about your next trip.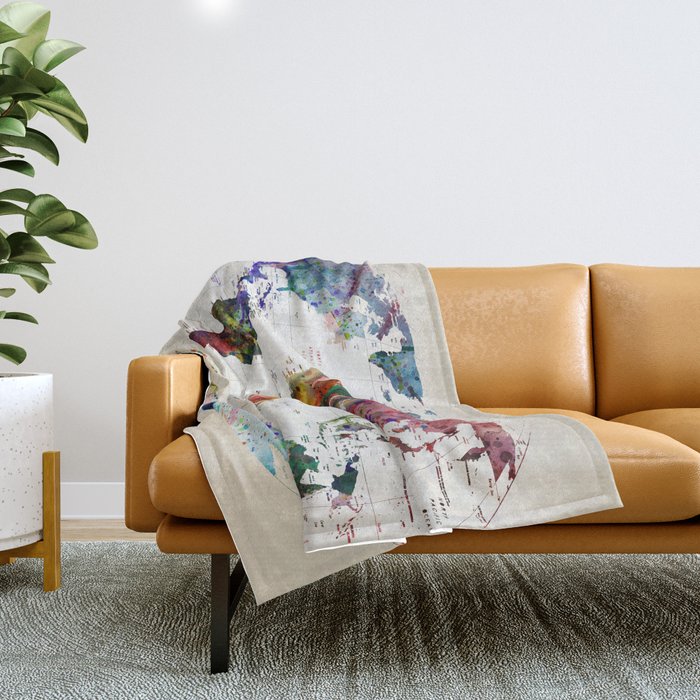 15. Feel like you're lounging in a chic cafe overseas.
16. This misty forest bed sheet for the days you crave the outdoors but you're stuck in your room.
17. Fluffy fairy light clouds to bring the magic flying right to your room.
18. We'd rather be up in the air, tbh
19. 'Lights will guide you home' and to your next destination!
20. A watermelon float to add a little pizzaz to your next venture.
21. These rings to keep all your favorite cities entwined with you.
22. Paint pebbles collected from your travels. You'll have meaningful AND pretty paper weights.
Killing two birds with one stone